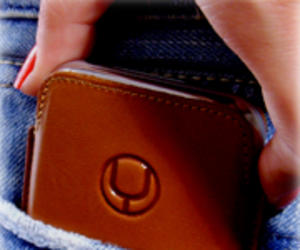 Beyza Cases produces unique and high quality leather cases for business and daily life.
Beyza Cases creates boundary-breaking styles which combine art and functionality with high quality leather. When creating collections, our designers think about customers needs; when and where they are going to use them?  

Our luxury leather cases are being sold to the world market and due to testimonials we could understand that, customers are really satisfied with the quality of the leather and the creativity of the design.
The website, opened just a year ago, has increased its web sales and started to sell exclusively luxury leather cases to Europe, US and Asia. Beyza Cases is the first producer of Leather Case for iPhone in the world.

Beyza Cases latest SlimLine Series Cases have started a new era in the World Case Industry. SlimLine Series are must have cases for both outdoor and indoor use.
Beyza Cases collections have elegant and creative style with completely unique models covering a broad range of styles and personalities. You may choose your dream color leather case and use it everywhere. You may use it in your work or while spending some time in your mates party.
Our cases are perfect for carrying on outdoor activities and look gorgeous with daily items. After a hard- working day, you can still use your case while having a dinner in an elegant restaurant.
Anyone familiar with portable electronics such as, iPod, iPhone, Blackberry and PDA recognizes the brand Beyza Cases - a well known case designer and producer to fashion and technology lovers in the world.

Beyza Cases ruled the world with Technology in Styleslogan. Whoever thinks to buy a fashionable and elegant case logs in to Beyza Cases store.
This type of style that makes Beyza Cases is one of World's prestigious designer and case producer.

Besides the entire Europe, USA and Asia, Beyza Cases luxury leather cases are also sold in China, Japan, and Turkey.

Beyza Cases is based in Turkey and manufacture its collections in its private factory in Istanbul with artisans that are specialized in each of their trades. Beyza Cases luxury leather cases also sold in online stores and shops in all over the world.

Beyza Cases believes in Technology in Style &