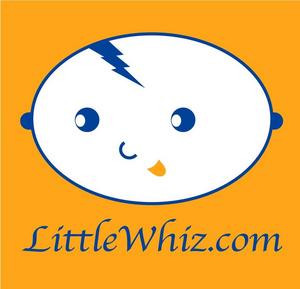 LittleWhiz.com

is a Malaysia-based online baby & children speciality store that offers the convenience & comfort of online shopping. We offer a wide range of internationally recognised products such as

Avent, Maclaren, Peg-Perego, Fisher Price, Tommee Tippee, Chicco, Quinny, Evenflo, Safety 1st, Cosco, Leap Frog

& more.
Babies are precious little bundles, and all loving parents would want to provide the best for their offspring. The best bedding, the best toys, the best clothes .... At LittleWhiz.com, we understand this feeling very well.
LittleWhiz.com is owned by Louis and Rachel. This husband and wife team, who had their first child (Tan Hong Jun) in July 2007, understand the time and effort needed to shop for baby products. With help and support from close friends and families, they had taken over LittleWhiz.com from friend who migrated to another country. Coming from the marketing and accounting background respectively, they pooled their experience and knowledge to make LittleWhiz.com a website to remember.
Louis and Rachel understand the importance of safety and quality products. LittleWhiz.com never compromises on product quality and always searched for international brand or award winning products.
LittleWhiz.com is operated from home. It's objective is to continuously improve the services and increase the range of quality products for the convenience of parents to shop online, thus reducing the hassle of queuing up at the check-out counter, looking for parking space, stuck in traffic and paying high toll charges. We know you have better things to do with your time.